Mergers & Acquisitions
Strategic Advisory
Entrepreneurial & Family-Owned
Private Equity
Transportation
Bringing Two Highly-Complementary Freight Brokerage Firms Together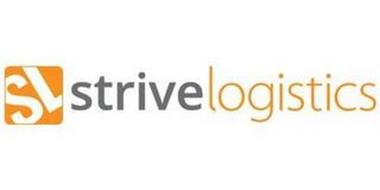 Company Background
An independent freight brokerage firm with advanced proprietary technology seeks capital for growth.
Strive Logistics was one of the larger independent freight brokerage firms in North America with approximately $175 million in annual revenue. The Company had a strong proprietary transportation management system (TMS) with innovative next-gen technology solutions. The owners of Strive recognized their company's need for more capital and enhanced scale in order to maintain rapid growth.
7
Years Advised Before Final Sale
15
Potential Acquirers Contacted
The Challenge
Finding a buyer that values the Company's technology platform
The owners of Strive had built a technology-enabled logistics company; it was important that they find a buyer that valued the technology and was willing to pay a price that reflected the Company's proprietary and advanced capabilities.
Republic Partners' Role
A customized approach that addressed the company and owners' needs and objectives
Republic had been providing strategic and M&A advice to Strive for over 6 years prior to its owners' decision to seek strategic alternatives. The long-term relationship allowed Republic to develop an in-depth understanding of the Company's strengths and the owners' objectives. With this knowledge, Republic developed a short list of potential acquirers, both strategic and private equity, that could meet the needs of Strive and its shareholders.
Republic managed the process to a successful close
Republic contacted the companies, arranged for fireside chats with interested parties, and then managed the sale process which included the production of marketing materials and management presentations, a limited auction, the coordination of all due diligence, including Quality of Earnings with multiple bidders, and the negotiation of the purchase contract and ancillary agreements.
The Results
The owners selected a buyer that offered full value for the strategic and tactical synergies
The owners of Strive sold a majority equity interest to Redwood Logistics, a freight brokerage firm that is a portfolio company of CI Capital Partners for an outstanding price. Shortly after the transaction closed, Redwood migrated its brokerage activities onto Strive's TMS platform. By acquiring Strive, Redwood added talent to its management team and further diversified its customer base with the addition of large Fortune 500 consumer product companies to complement its portfolio of small and medium sized customers.